Hijab Controversy: Again, Kwara Govt Shuts 10 Schools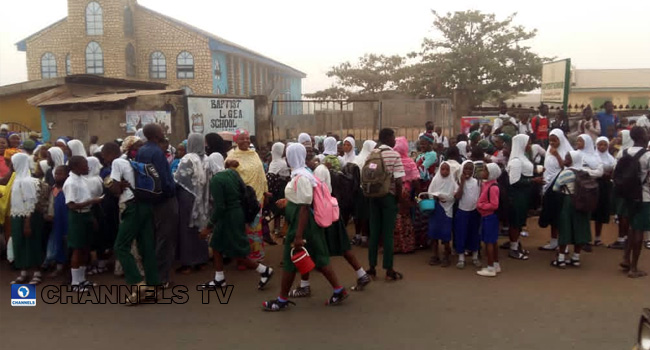 Kwara State Government has again shut 10 schools, where the use of hijab is disputed.
The Ministry of Education in the state announced this in a statement on Monday, citing safety reasons.
According to the Ministry's permanent secretary, Kemi Adeosun, the schools earlier told to reopen on Monday, will remain shut.
"The Ministry of Education and Human Capital Development wishes to inform members of the public that the 10 government schools where the use of Hijab is disputed will remain shut until a later date.
Source:-https://www.channelstv.com/2021/03/08/hijab-controversy-again-kwara-govt-shuts-10-schools/