International Women's Day: Bring Abductions To An End, Aisha Buhari Charges Nigerian Leaders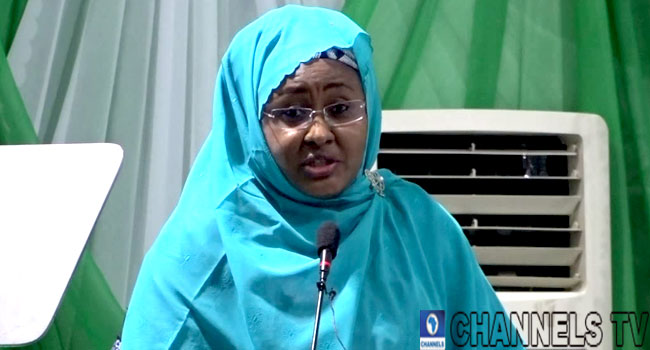 The first lady of Nigeria, Aisha Buhari, has urged Nigerian leaders to bring an immediate end to the incessant spate of abductions of women and girls in the country. 
In a message to mark the 2021 International Women's Day, the president's wife called on all stakeholders to continue to exert their different levels of influence and bring an end to the kidnappings.
Her personally signed message which was titled "Message of the First Lady, Federal Republic of Nigeria, Dr. Aisha Muhammadu Buhari, on the occasion of the International Women's Day 2021," was published via Twitter on Monday.
It read, "Today marks the 2021 edition of International Women's Day. The day offers yet another opportunity for humanity to review and reflect progress made on issues of women and girls.
Source:-https://www.channelstv.com/2021/03/08/international-womens-day-bring-abductions-to-an-end-aisha-buhari-charges-nigerian-leaders/